George S. Ansell Department of Metallurgical and Materials Engineering
Metallurgical and Materials Engineering plays a role in all manufacturing processes which convert raw materials into useful products adapted to human needs. The primary goal of the Metallurgical and Materials Engineering program is to provide students with a fundamental knowledge-base associated with materials-processing, their properties, and their selection and application.
The emphasis in the Department is on teaching and research focused toward materials processing operations which encompass: the conversion of mineral and chemical resources into metallic, ceramic or polymeric materials; the synthesis of new materials; refining and processing to produce high performance materials for applications from consumer products to automobiles, aerospace and electronics; the development of mechanical, chemical and physical properties of materials related to their processing and structure; and the selection of materials for specific applications.
---
Recent Departmental Highlights:
October 2016
PhD candidate Taylor Jacobs wins Best Student Paper at International Pipeline Conference
---
September 2016
Mines Material Advantage Chapter named a Chapter of Excellence
---
New FIERF Professor will continue Mines' focus on forging.
---
August 2016
Matlock to discuss steel fatigue in plenary lecture at MS&T16.
---
PhD candidate Blake Whitley named to Heat Treating Society board
---
July 2016
Metallurgical and Materials Engineering Assistant Professor Corinne Packard has been selected to participate in the National Academy of Engineering's 2016 U.S. Frontiers of Engineering Symposium.
Packard is one of just 83 of the nation's brightest young engineers taking part in the 22nd annual event, which takes place Sept. 19 to 21 in Irvine, Calif. The symposium will cover cutting-edge developments in four areas: technologies for understanding and treating cancer, pixels at scale, water desalination and purification, and extreme engineering.
The participants, age 30 to 35, are all performing exceptional engineering research and technical work in a variety of disciplines, and were all nominated by fellow engineers or organizations.
Packard's research interests include mechanical properties and behavior of materials, especially at micro- and nanoscales; stress-driven failure in renewable energy materials; nanomechanical testing at elevated temperatures; and traditional and novel microfabrication methods.
"The USFOE symposium gives our nation's brightest younger engineers the opportunity to engage, collaborate, and develop long-term relationships that are critical to advancing our nation's future. The USFOE is the only academy program that will never get out of date," said NAE President C. D. Mote Jr.
---
Professor Corby Anderson has been selected as a distinguished member of the Academy of Engineers in the College of Engineering at the University of Idaho, his alma mater.
The Academy recognizes engineers for contributions to engineering achievement, leadership, engineering education, and service to the profession and society. Out of thousands of eligible members only about 50 have been elected into the Academy.
New members will be inducted in a ceremony in October.
---
Mines, the Advanced Steel Processing and Products Research Center, Professor John Speer and Emeritus Professor David Matlock are highlighted by Lightweight Innovations for Tomorrow, a consortium operated by the American Lightweight Materials Manufacturing Innovation Institute.
---
MME Associate Professor Jeffrey King and co-PI Mechanical Engineering Assistant Professor Douglas Van Bossuyt have been awarded $500K through NEUP and DOE's Nuclear Energy Enabling Technologies program, in conjunction with DOE's Nuclear Science User Facilities. The award includes $2M budgeted to Idaho National Laboratory to support the project, with irradiation and post-irradiation examinations using the lab's Advanced Test Reactor.
The project will study how stainless steel and Inconel alloys, produced using a range of additive manufacturing techniques, perform when irradiated. The team will collect and measure specimens for tensile and yield strength, elasticity, ductility, thermal conductivity and thermal diffusivity. A subset of the specimens will be irradiated at the Advanced Test Reactor, and another subset will be thermally aged at Mines. Both sets of samples will again be subjected to thermo-mechanical testing and micro-structural characterization and the results compared to determine the changes caused by irradiation.
---
June 2016
ACerS summits Denali with Reimanis
---
Materials Science graduate students Nick Xiao and George Burton, advised by Metallurgical and Materials Engineering Associate Professor Brian Gorman, received awards at the 43rd IEEE Photovoltaic Specialists Conference, held June 5 to 10 in Portland, Oregon.
Xiao received the Best Student Paper Award for a paper titled "Nanometer-Scale Electrical Potential Profiling Across Perovskite Solar Cells."
Burton received the Best Poster Award for a poster titled "Nanoscale Effects of Arsenic Incorporation in CdTe grown by Molecular Beam Epitaxy."
The Institute of Electrical and Electronics Engineers is a professional organization dedicated to the advancement of electrical and electronic engineering, telecommunications, computer engineering, and allied disciplines.
---
ASPPRC researchers recognized by USCAR
Researchers in the Advanced Steel Processing & Products Research Center and the Metallurgical and Materials Engineering Department have been recognized for their contributions to efforts by the United States Council for Automotive Research to develop advanced steel for lightweight vehicles.
Receiving a 2015 Team Award as members of the USAMP Third-Generation Advanced High-Strength Steel Team were University Professor Emeritus David Matlock, Professor John Speer, Associate Professor Emmanuel De Moor, and postdoctoral research associate Radhakanta Rana. They were specifically cited for helping to develop steel exceeding targets set by the Department of Energy, which is funding the overall project.
---
Attendees of the Argus Americas Rare Earths Summit 2016, held in Denver June 13 to 16, ended their conference with a site visit to Colorado School of Mines and the Critical Materials Institute (CMI). The event was hosted by CMI's Deputy Director, Rod Eggert. Tony Dean gave a welcome and overview of Mines, followed by presentations by Thomas Monecke and Rod Eggert. CMI Graduate Students from the Division of Economics and Business and the Kroll Institute for Extractive Metallurgy (KIEM) hosted lab tours in Hill Hall. Bruce Geller and Mandi Hutchinson led tours of the Geology Museum, highlighting the new critical materials exhibit.
---
Metallurgical and Materials Engineering Professor Stephen Liu took part in the 3rd International Congress and 21st Technical Sessions on Welding and Joining Technologies, held May 17 to 19 in Gijón, Spain. Liu, who is also director of the Center for Welding, Joining, and Coatings Research, delivered the keynote, "Introduction to Additive Manufacturing – Illustrated from the Viewpoint of Electron Beam Freeform Fabrication."
Liu also gave an invited presentation "Mitigation of Residual Stresses and Distortion in Steel Welding through Controlled Phase Transformation," and was interviewed by the newspaper La Nueva España on the outlook for additive manufacturing.
---
May 2016
2016 Mines Commencement
Colorado School of Mines awarded 835 bachelor's degrees, including 230 to students in the College of Applied Science and Engineering.
Bachelor's degrees in Metallurgical and Materials Engineering were awarded to 42 students. MME students receiving Senior Awards were:
Hairuo Tan, Clark B. Carpenter Award
Jake Wands, Mary & Charles Cavanaugh Award
Elliot Britvec, Henry W. Kaanta, 1915, Award
Hannah Govett, McIver - Metallurgical and Materials Engineering Faculty Award
PHOTOS: Undergraduate Commencement | Graduate Commencement
---
CASE holds awards event
The College of Applied Science and Engineering recognized the accomplishments of its graduating students, staff, and faculty on Monday, May 2, in the atrium of Coolbaugh Hall. Dean Michael Kaufman recognized outstanding graduating seniors in each major, as well as best MS and PhD theses. Also recognized were faculty who received tenure and promotion, and received awards at the recent Faculty Forum.
---
PhD candidate wins IIE scholarship
MME PhD candidate Mark Strauss has been selected to receive the Nancy Petry Scholarship for Study Abroad from the Institute of International Education. Strauss, currently researching fluorescent lamp recycling at the University of Leuven in Belgium, was selected for his commitment to IIE's mission of fostering mutual understanding around the world through person-to-person connections.
---
April 2016
Angus Rockett named new head of MME Department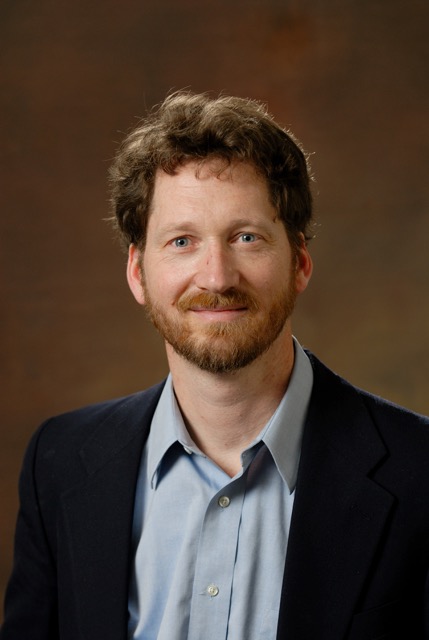 Dr. Angus Rockett has been named the new head of the George S. Ansell Department of Metallurgical and Materials Engineering.
Rockett will come to Mines this fall from the University of Illinois, where he was professor of materials science. His research interests include photovoltaics; growth and analysis of thin films; modeling of materials, especially semiconductors; and microelectromechanical systems. Rockett holds a BS in physics from Brown University and a PhD from the University of Illinois.
Rockett has been familiar with Mines for years through colleagues he has worked with in energy materials, engineering education and accreditation, and other topics. "The faculty includes many who are very well known across the materials community," he said, "and the metals and ceramics areas are exceptionally strong."
---
Mines alumni return as MME faculty
The Metallurgical and Materials Engineering Department welcomes back alumni Amy Clarke and Kester Clarke, who return to Mines as new faculty members from Los Alamos National Laboratory. Both also have extensive experience in industry.
Associate Professor Amy Clarke holds a BS from Michigan Technological Engineering, and an MS and PhD in metallurgical and materials engineering from Mines. She conducted postdoctoral research at Los Alamos and has been a scientist there since 2010. In 2012, she received the Presidential Early Career Ward for Scientists and Engineers.
Her research interests lie in innovative materials synthesis and processing through the use of novel tools and unique probes to control the microstructure and properties of energy, defense, and industrially important materials, resulting in enhanced performance and reliability.
Assistant Professor Kester Clarke holds a BS from Wayne State University, and and MS and PhD in metallurgical and materials engineering from Mines. He conducted postdoctoral research at Los Alamos, and has been an R&D scientist/engineer there since 2011.
His research interests include hands-on improvement and analysis of metal thermal- and deformation-processing methods, and the use of experimental and modeling techniques to examine the effect of material processing history and microstructure on mechanical properties and performance.
---
MME faculty win top awards at Faculty Forum
Associate Professor Kip Findley received the Alfred E. Jenni Faculty Fellowship at the April 27 event. Gerald Bourne was promoted to teaching professor. Professor Corby Anderson was named Outstanding Faculty in MME, as voted by graduating seniors.
---
MME's Joshua Pelz wins AIST Foundation video contest
Metallurgical and Materials Engineering major Joshua Pelz won a $500 prize in the 2016 AIST Foundation's "Real Steel" Marketing Video Challenge.
The Association for Iron & Steel Technology Foundation's contest challenges students to create videos promoting careers in the steel industry while educating viewers on how the steel industry has changed over the last 70 years in terms ofenvironmental consciousness and responsibility.
---
March 2016
Assistant Professor Emmanuel De Moor has been named one of 16 Outstanding Young Manufacturing Engineers by the Society of Manufacturing Engineers.
Selected through an extensive review process conducted for SME by executives from across industry and academia, the recognition is based on a candidate's research and development efforts in emerging manufacturing applications, published works, design ingenuity, entrepreneurship, and leadership. All honorees are 35 or younger.
De Moor earned the recognition for his work on materials, microstructure, and properties and processing interrelationships in sheet, plate, rail, bar, forging, and wire steels.
---
February 2016
Protonic fuel cell research wins $150K OEDIT grant
Metallurgical and Materials Engineering Professor Ryan O'Hayre and Mechanical Engineering's Neal Sullivan will scale up their innovative high-performance ceramic fuel cells into practical-sized electric generators that operate on a variety of fuels.
---
PHOTOS: Luncheon celebrates Professor Stephen Liu's selection as the inaugural American Bureau of Shipping endowed chair
---
University Emeritus Professor of Metallurgical and Materials Engineering David Matlock has been named a 2016 Distinguished Member and Fellow of the Association for Iron & Steel Technology. He will receive the honor at AISTech 2016, the 13th annual Iron & Steel Technology Conference and Exposition
---
University Emeritus Professor of Metallurgical and Materials Engineering George Krauss has been awarded the 2016 AIST Benjamin F. Fairless Award. The award was established in 1954 in honor of Benjamin F. Fairless, chairman of the board of the U.S. Steel Corporation, for his intense interest in the technology and development of the iron and steel industry. This award is to recognize distinguished achievement in iron and steel production and ferrous metallurgy. Krauss will receive the award at the AISTech conference in Pittsburgh in May.
---
January 2016
Researchers from the Department of Metallurgical and Materials Engineering and an industry partner have been recognized for a paper that furthers the use of sheet steel in automotive applications.
Professor John Speer, Assistant Professor Emmanuel De Moor, and graduate student Joonas Kahkonen, who also work in the Advanced Steel Processing and Products Research Center, and Grant Thomas of AK Steel, have been chosen to receive the SAE/AISI Sydney H. Melbourne Award for Excellence in the Advancement of Automotive Sheet Steel.
"Carbon and Manganese Effects on Quenching and Partitioning Response of CMnSi-Steels" was published in the May 2015 issue of the SAE International Journal of Materials & Manufacturing.
---